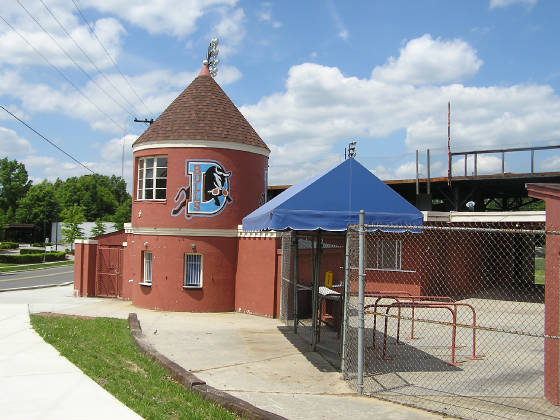 DURHAM ATHLETIC PARK
MY FIRST VISIT ::: MAY 16,2006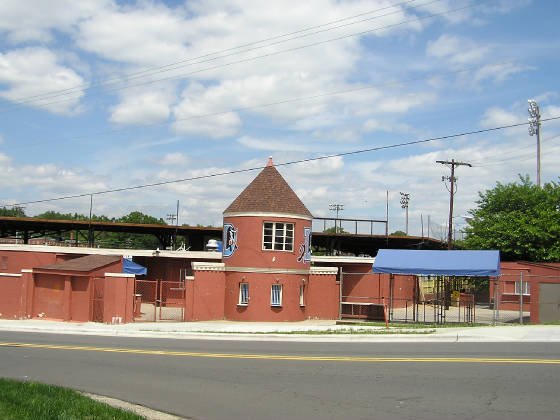 I DIDN'T KNOW WHAT TO EXPECT WHEN I FOUND THE OLD DURHAM ATHLETIC PARK. I HAD HEARD IT WAS BEING USED BUT I DIDN'T KNOW FOR WHAT. I HAD ALSO HEARD THAT THE INFIELD WAS TAKEN OUT AND IT WAS JUST A DIRT INFIELD.
IN ANY CASE, I WAS SHOCKED TO SEE THIS PARK WHICH WAS MADE BIGGER THAN LIFE IN THE CLASSIC FILM "BULL DURHAM" LOOK SO SMALL..AND SO UNKEPT.
THE PICTURES BELOW ARE NOT EASY ONES TO LOOK AT. EVEN THOUGH I HAD NEVER BEEN TO THE PARK, I COULD ONLY IMAGINE WHAT IT MAY HAVE LOOKD LIKE. ONLY TO SEE A DETERIORATING OLD PLACE JUST HOPING SOMEBODY WILL GIVE IT SOME ATTENTION.
I DON'T KNOW HOW LONG THE PARK WILL BE AROUND BUT IF YOU WANT SOME PERSPECTIVE ABOUT WHERE DURHAM WAS AND WHERE IT IS TODAY, STOP BY THE OLD PLACE AND THEN TAKE A DRIVE DOWN THE HILL TO THE NEW PLACE. FOR BEING ABOUT A MILE APART, THEY MAY AS WELL BE 100 MILES APART.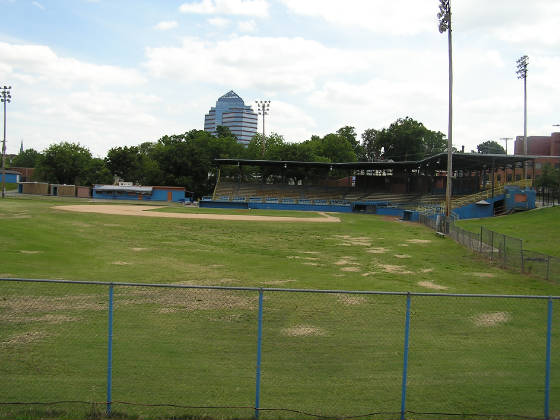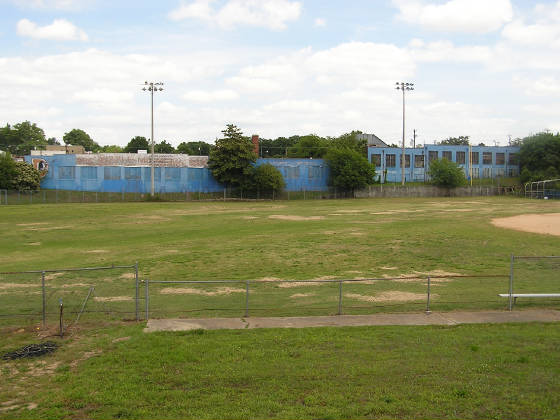 SEND ME AN E-MAIL

LINKS
Durham weather from WEATHER.com

© 2000-2012 UNCLE BOB'S BALLPARKS
I AM IN NO WAY AFFILIATED WITH ANY OF THE TEAMS ON THIS PAGE ... THIS PAGE IS MEANT FOR INFORMATION PURPOSES ONLY.